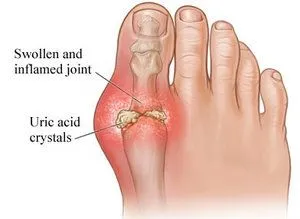 Gout is a painful form of arthritis. It occurs from high levels of uric acid in the blood causing crystals to form and accumulate around a joint.
Uric Acid forms when the body breaks down a chemical called purine.
Purine occurs naturally in your body, but it's also found in many foods. A change in diet and understanding of the foods you eat high in purine can help address gout.
Contact a experienced professional in understanding and managing your gout.